Unlock the power of balanced living
It's How "YOU" Achieve Your GOals
Success in Life, Your Business or Career, is Largely Affected by Your
Lifestyle and This is Where Living a Performance Lifestyle Comes In.
Unleash the full potential of your lifestyle to fulfill your God-inspired dreams
THERE'S AN ABSOLUTELY CRITICAL REASON YOUR EFFORTS TO STAY ENERGETIC, HEALTHY AND FIT, AND MEET YOUR LIFE GOALS DON'T EVER SEEM TO "JELL."
And most of the world is missing it completely.
All of our diets, fitness plans, health-care interventions, and personal-growth/success programs aren't nailing the core issue.
There's a vital shift you can make that will connect your energy and health with your highest goals—and feed them both—for a balanced and vibrantly healthy, fully-engaged, and successful life.

This is a mindset shift so radical and powerful, it can transform your spiritual, mental, and physical health and fitness—to resolve every obstacle that stands in the way of achieving your real goals in your life—family, career, business, sport, or art.

The result is a comprehensive, integrated, flourishing lifestyle that thoroughly supports your deepest or biggest aspirations.
It's called Performance Lifestyle.
Our Mission
Our mission is to provide next-level lifestyle, training, coaching, and tools to teach you how to live your full potential so you can achieve your full potential and build a lifestyle that thoroughly serves your game.
Our Vision
Success in life, business, or sport is not dependent on education, skill, or opportunity alone. It's largely affected by our lifestyle, otherwise known as how we approach the achievement of our goals.
Our Approach
Our signature program, events, and services help you transform your lifestyle from the inside out; and reveal the lifestyle mindset and skillset needed to manage your energy like a pro, for high-level health, and higher performance.
IN A
PERFORMANCE LIFESTYLE

YOU LIVE IN BALANCE, ENJOY OUTSTANDING HEALTH, AND KEEP YOUR FOCUS ON ACHIEVING YOUR ULTIMATE GOALS WITH ABUNDANT ENERGY AND WITHOUT EXHAUSTION OR DEPLETION.
And, if you live your life with that intention, like an athlete—no matter who you are or what you do—watch your energy soar and your success skyrocket. What if you could see yourself as a balanced and healthy, high achieving person who thrives, or the star athlete of your one precious life… and more importantly, live like that, consistently?
It doesn't matter if you're into sports or even a fitness enthusiast. What if you truly treated yourself as if the game you're playing in life as an entrepreneur, business owner, or corporate leader is at least as vital and compelling as any famous athlete's sport or game?
What if you believed this so absolutely that you resolutely cared for your spirit, your mind, your body, and your whole self in accordance with that truth? What if you were naturally inspired and motivated to rest, fuel, feed, nurture and entrain every part of you to support your biggest game?
AND, what if you were superbly educated to know exactly how to "set yourself up for success" so you do it? You'd be living a Performance Lifestyle®
The Origin of
Performance Lifestyle
You must be Coachable. Decisive. Resourceful.
Performance lifestyle was a little-known idea that originally emerged in the world of elite athletics. It began as a personalized support service designed to help athletes' sustain their training and win in their sport and sync up their sporting and non-sporting lives. By bringing both aspects into alignment, athletes saw improvement in their health, well-being, and athletic performance.

Unlike pro athletes, most of us don't have the essential inspiration, education, and support – training, or coaching to optimize the way we live. Performance Lifestyle, Inc. was founded to make lifestyle training and support available to everyday achievers in life and business who want to live with optimal energy levels, for optimal health and performance.
We are a group of people committed to living authentically, from the very best part of ourselves that gives rise to flow and living in the zone. We value a balanced and healthy approach to achieving our goals, and we practice what we preach. We fundamentally believe in the value of living a performance lifestyle based on scientific research and in the benefits of this choice that spill over into our families and professional lives.
HERE'S WHAT
HEALTHY HIGH ACHIEVERS

WHO ARE THRIVING ARE SAYING ABOUT the PERFORMANCE LIFESTYLE® PROGRAM: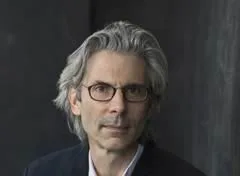 Mark Epstein

Past President, Treasurer, National Health Association, Entrepreneur

"As an entrepreneur in the financial markets I don't have a whole lot of time, I've benefited a great deal from the strategies in the Performance Lifestyle guide."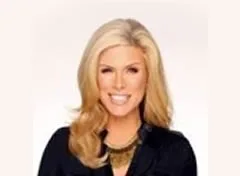 Ali Brown
ZINE Queen

"Take his advice. You are crazy if you don't get the Performance Lifestyle system! It is rich with information. It has helped me a lot."
Jeff Betman

Clinical Psychologist

"I used to keep myself very busy with multiple projects. I tried to "eat healthy," but I wasn't doing a great job. I fit in exercise when I could. The end result was more stress, worse health, and increased weight. Today, I'm a healthy high achiever and it's all because I learned about the Performance Lifestyle system!"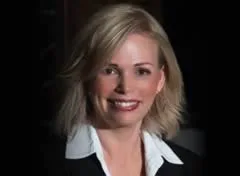 Rosemary Davies-Janes

President, Miboso Personal Branding Consultancy

"I examined and upgraded my lifestyle. The performance lifestyle is realistic and practical for those of us who are up to achieving big dreams. I'm very happy!"
Alex Mandossian

Marketing Online

"John Allen will show you the greatest lifestyle mindset and skillset strategy on earth as you create a performance lifestyle; the one thing. I highly encourage you take his teletraining series. You will not be disappointed."
Unlock the Power of Balance
Discover the 5 Essential Shifts for Ambitious Men and Women to Flourish in High-Performance Lifestyles
Without Chronic Stress or Sacrificing Health for Success