Lifestyle Coach JAM — Live Your True Potential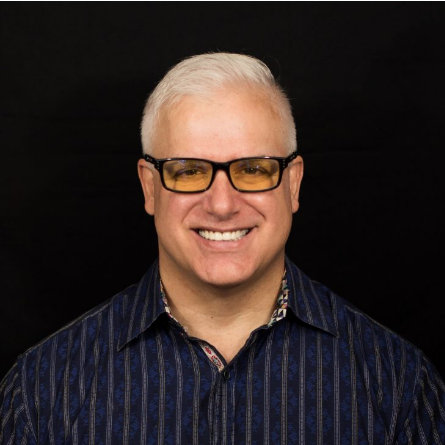 John Allen Mollenhauer (Jam)
Founder—Performance Lifestyle, Inc.
John Allen Mollenhauer "JAM" is the co-author of the popular book, The Curse of the Capable, with Harvard Psychology Instructor Arthur Ciaramicoli, Ph.D., and Super Bowl MVP Phil Simms. He is also the founder and head trainer/coach of Performance Lifestyle, Inc that focuses on helping achievers live a balanced and healthy, high-performance lifestyle.
Co-Founder, Performance Lifestyle, Inc.
Mariahna is a co-founder of Performance Lifestyle® Inc and the head of communications and client support. She runs the companies premier performance recovery and wellness center—RegenUs Center. She has a Master's in Business and is an adept science researcher who helps JAM develop PL training courses.
Executive Administrator For Performance Lifestyle® Inc
With a passion for learning and serving, Sindy manages the intricacies of business administration so the rest of the staff can engage our community and clients well. She also develops the companies graphics so we can better illustrate the complex aspects and dynamics of performance lifestyle.
Cofounder, Performance Lifestyle, Inc.; Clinical Psychologist
Dr. Sachs is a licensed child psychologist and adult psychologist, specializing in the treatment of ADD/ADHD and Autism Spectrum Disorders in children, teens, and adults. He is also the founder of the Sachs Center in NYC. He is an investor and a professional member of our advisory team.
Energy, Health and Performance Science Advisors
President, Strengths Developer; Principal, Plant Focused Fitness
Hilary's passion is helping organizations and their people to maximize their professional effectiveness and discover and leverage their unique talents and strengths to bring high levels of engagement, productivity, and purpose while creating a strong competitive advantage.
Author; Founder, The Energy Blueprint
Ari Whitten is the #1 bestselling author of the cutting-edge book Forever Fat Loss and the creator of the ground-breaking Energy Blueprint system. He is a nutrition and lifestyle expert who has been running a nutrition counseling and personal training business for over a decade.
Internationally Renowned Strength and Conditioning Coach; Educator; Author
Ian is an internationally renowned coach, educator, and author. He is regarded as a world authority in the development of speed, agility, and conditioning for team sports. His unique game speed system and RAMP warm-up protocols are widely adopted by many coaches and organizations.

Catherine L. Pastille, Ph.D.
Business Administration, Leadership and Management Lecturer, Providence College; Assistant Professor of Management, Assumption College
Dr. Pastille teaches management at Assumption College in Worcester, MA, focusing mostly on courses that encourage and develop ethical decision making and the appropriate use of technologies that support human performance.
Professor Emeritus, York University; Father of Modern Periodization; Founder, Tudor Bompa Institute
Tudor Bompa is often regarded as the father of sports periodization theory. He is also an Olympic athlete and coach, a prolific author, and a Professor Emeritus at York University in Toronto.
Arthur P. Ciaramicoli, Ed.D., Ph.D.
Licensed Clinical Psychologist; Author
Arthur Ciaramicoli is a licensed clinical psychologist, who has been treating clients for more than 30 years. He is also a former educator, an active lecturer, a seasoned media expert, and an accomplished author.
Family Physician; 6-Time Best Selling Author; Founder, DrFuhrman Online
Joel Fuhrman is a board-certified family physician, six-time New York Times best-selling author and internationally recognized expert on nutrition and natural healing, who specializes in preventing and reversing disease through nutritional methods.
Eddie Enriquez is the founder of Cap Elite. CAP Elite was established in 2003 with the focus of training athletes. CAP stands for Centers for Athletic Performance, becoming the first CrossFit gym in the Montgomery, Conroe and Magnolia area in 2008 and has been the training ground for many of other gyms in the area.
NBA and NFL Strength Coach, Celebrity Personal Trainer
Jon Hinds founded MBG in January 2000 as the first 100% functional training gym in the country. This was a very daring step to take as all gyms at this time used machines for fitness… not the body! Jon argued that true health is based on the pure intuitive movements of running, jumping, crawling, climbing, reacting and rolling mixed with natural whole body alignment training and plant-strong nutrition.
Fellow, American College of Cardiology Fellow, American Heart Association Director of Women's Cardiovascular Prevention, Health and Wellness at Mt. Sinai Hospital in NYC
Dr. Steinbaum is a Fellow of the American College of Cardiology and the American Heart Association. She is a National Spokesperson for the Go Red for Women campaign and chairperson of Go Red for Women in New York City. She is on the New York City Board of the American Heart Association.
Philosopher, Founder/ CEO
Brian Johnson spent 1/2 of the last 20 years as a philosopher and the other half as a Founder/CEO.
ACE-Certified Fitness Professional, Transformational Health Coach, Bestselling Author, Nutritionist, Herbalist, Reiki Healer
Robyn Landis is an ACE-certified fitness professional, transformational health coach, bestselling author, nutritionist, herbalist, and Reiki healer. At the core of her work is a spiritual mentorship rooted in self-love and joyful self-nourishment as an act of service and devotion.
Author, Mystical Philosopher, Meditation Teacher
Jeff Carreira is an author, mystical philosopher, and meditation teacher. His novels use the powerful medium of story to illuminate the mysterious ways in which we can awaken to the invisible realms and hidden truths that always lie just beyond the familiar world around us.