I am a driven individual on the fast track. I work long hours and obsess about every detail because I always do the best job possible. I have achieved a high level of success in other people's eyes. I love what I have accomplished but have gotten lost in the process. I am almost in constant need of a high level of activity and excitement, making me ambivalent about several aspects of my life and my style of living it.
I am disconnected… Help me step up what matters most.
High achievers are ambitious, goal-focused, self-disciplined individuals who are driven by a strong personal desire to accomplish meaningful, important goals.
We all want to succeed in life. But wanting and achieving are very different, and some never manage to bridge the gap. The good news is our ability or inability to achieve isn't set in stone. We can learn to achieve more but do so in a healthy, high-performing way.
The questions are how we achieve at a higher level and avoid overachieving and underperforming. Also, avoid the ambivalence that sets in once we get used to a certain level of success.
If you've strived effectively, moved beyond the phase of overcommitting, and are now focused and actually achieving your goals and the vision you have for our life; you need to know what got you here, what will keep you here, and what prevent you from flirting with the endless strive, burnout, and ill-health.
Ironically, true "high achievers" don't have a "high achiever's" mindset, which is so focused on results that they often compromise their energy, health, and performance.
It's nuanced, so follow carefully. Not all high achievers burn out or trade their health for success or create chaos for those around them. What's being conveyed here is that high-achieving, successful people have a "high-performance" mindset. That is, they are focused on the results and how (the process) they achieve them. And because they think that way, they achieve their goals.
Achieve means successfully bringing about or reaching (a desired objective, level, or result) by effort, skill, or courage. It comes from an old French word meaning 'bring to a head' – and that's what overachievers and many high achievers do: bring things to a head. Sometimes it's pretty to watch, sometimes not, but Goshdarnit, they're going to get it done one way or another. Whatever the cost.
Perform means to carry out, accomplish, or fulfill (an action, task, or function). It also originates from a French word, meaning something else entirely. It means, in essence, to complete something through alteration. The art of performance is not just to bring something to a head (achievement), but to complete it, to make it whole, to transform it for the better. Performing – making something complete through transformation – is considerably more nuanced than mere achievement. You can bring something to a head (if you want to) by sheer brute force, but it takes subtlety, patience, and precision to transform something into what it can be.
Now, which one do you think is the

enabling mindset?
It's the high-performance mindset. And guess what? That's what getting into a healthy, high-performance mindset enables you to do.  
You respect the nuances of the tension between human performance and achievement, enabling you to progress, but not at the cost of your health and potentially your success, let alone that of others. You have a more considerate approach, better planned and supported, with momentum-building stage by stage.  You don't just have the end game in mind and do whatever it takes to get there and bring it to fruition too fast. 
But that does not mean that successful High Achievers with a high-performance mindset have it all figured out. Even those with high-performance perspectives are often ambivalent about several aspects of their lifestyle. They might be successful in achieving their goals, but they still trade their health for success because they often debit their longevity. 
At an individual level, high achievers often suffer perfectionism, imposter syndrome, self-doubt, and anxiety. The stress of constantly striving to reach an almost impossible goal coupled with the ever-present fear of failure can be a significant source of stress and lead to high energy debt levels, which debits longevity.  The antidote to this is aspiring to become a healthy high achiever with a High Performance "Lifestyle" mindset. 
A high-performance lifestyle is a much broader and even more considerate or holistic life and business approach with an eye on managing your energy and living a spirit-driven life, grounded in what you are, not just who you think you are and how you are. 
It's not enough to have a high-performance mindset; you want to go even deeper and broader into a high-performance lifestyle, end to end, and that's what healthy, high-achieving people who thrive have. 
They know they have a lifestyle that performs and live by The 5 Core Essentials of Human Performance©.
HERE'S WHAT
HEALTHY HIGH ACHIEVERS

WHO ARE THRIVING ARE SAYING ABOUT the PERFORMANCE LIFESTYLE® PROGRAM: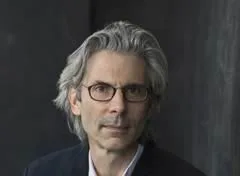 Mark Epstein

Past President, Treasurer, National Health Association, Entrepreneur

"As an entrepreneur in the financial markets I don't have a whole lot of time, I've benefited a great deal from the strategies in the Performance Lifestyle guide."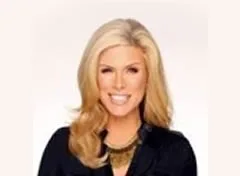 Ali Brown
ZINE Queen

"Take his advice. You are crazy if you don't get the Performance Lifestyle system! It is rich with information. It has helped me a lot."
Jeff Betman

Clinical Psychologist

"I used to keep myself very busy with multiple projects. I tried to "eat healthy," but I wasn't doing a great job. I fit in exercise when I could. The end result was more stress, worse health, and increased weight. Today, I'm a healthy high achiever and it's all because I learned about the Performance Lifestyle system!"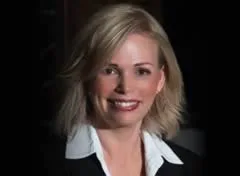 Rosemary Davies-Janes

President, Miboso Personal Branding Consultancy

"I examined and upgraded my lifestyle. The performance lifestyle is realistic and practical for those of us who are up to achieving big dreams. I'm very happy!"
Alex Mandossian

Marketing Online

"John Allen will show you the greatest lifestyle mindset and skillset strategy on earth as you create a performance lifestyle; the one thing. I highly encourage you take his teletraining series. You will not be disappointed."
The 5 Shifts Men and Leading Women In Their 40's, 50's And 60's Are Making To Maximize
Mid-Life And Achieve Their Most Ambitious Goals.
(Without tiring out, burning out and feeling worn out.)