Healthy
High Achiever


Who Thrives
The Healthy
High Achiever

Who Thrives
"I am not caught up with lifestyle behaviors that distract and hold me back. I enjoy myself, but I also like to stay focused on what I enjoy and do my work in a way that works. I am grounded in what I am and meditate I know I have a few weak spots, I'm not perfect, but I know the fundamentals; what to do and why, how to do it, and when at the right level of intensity and consistency for me to achieve my goals with an excellent quality of life. There is always room for improvement, and I look forward to it.
I am ready to step up my game!
Healthy, high-achieving people who thrive don't just have a high-performance mindset; they have a high-performance lifestyle.
Having a high-performance mindset is not enough; you want a high-performance lifestyle, end to end. A lifestyle that performs, you develop that, and you live by that. Lifestyle Coach JAM started as an entrepreneur and worked with a striving, high achiever's mindset for decades. And after over a decade of living as an overachieving underperformer, he had to transition to a high-performance mindset and ultimately to high-performance "lifestyle" skills to heal the effects.
One by one, he had to assemble them. Employing each skill led to other obstacles and another lifestyle skill that ultimately resulted in our high-performance lifestyle
It's why he's teaching and practicing the healthy, High-Performance Lifestyle today. Wink. 😉 You can't search on the Internet and get a complete definition of a High-Performance Lifestyle because few fully understand what it means to have a lifestyle that performs end to end.
What's meant by a
lifestyle that performs end to end?
Essentially, that means you have a whole lifestyle operating from what you are to what you are up to in the world. For example, most people go through life as a "walking psychology" and are not grounded in their authentic Selves or "what they are." They go through life as who and how they think they are, which means they are not in the right relationship with their body/brain.
And suppose you don't know what you are at the most fundamental level. In that case, you can never effectively manage your energy because you won't know what that "power within," we hear Tony Robbins talking about, actually is. So that's one end of the spectrum. On the other end is what you are up to in the world that the intelligent, creative energy of the universe wants to achieve.
A host of lifestyle skills enable that to happen with fluid forward motion and without all the everyday distractions that hold most people back. And Lifestyle Coach JAM has broken them down into The 5 Core Essentials of Human Performance©.
The Core Essentials are the courses we teach through training and coaching, all broken down into bite-sized modules that you can progress through at your own pace. The modules are principles and practices that all string together to form a new possibility for living for you, and those people who are on the path to becoming healthy high achievers who thrive are learning them.
The high-Performance Lifestyle® is a new term today. Its origins are in athletics and the recent trend toward health optimization and biohacking for extraordinary cognitive and physical performance that you will never get from traditional or alternative healthcare. But you have to be careful because markets will jump all over new terms, and before you know it, it is just a Pez dispenser for more stuff, valid or not.
What Lifestyle Coach JAM did, in a strange twist of fate, was find the most critical origin story affecting millions of people, including himself, and that was the one addiction people are rewarded for—performance addiction—and figure out a solution. It ended up being a lifestyle solution. When JAM discovered the idea of a "Performance Lifestyle" and later the High-Performance Lifestyle, he realized he had found, at least in idea form, the antithesis to the performance-addicted life.
And it was his calling to define it in the transition from a high achiever's mindset to a high-performance lifestyle mindset and skills set. One that is helping him and countless others achieve even their most ambitious goals while living in balance with vibrant health and peace of mind.
Healthy, high-achieving people who thrive are an exclusive community not because they keep anyone out of the club but because so few have fully adopted these crucial practices and perspectives into how they live. Even Lifestyle Coach JAM is still on the path, and this is good for you because, over the past 20 years, he's been assembling what it takes to achieve your goals at a high level but not burnout out or trade your health for success.
And the answer is that it's not one thing. Your lifestyle is one thing, but it's comprised of many things that all need to be integrated into a new possibility or tier of living. Let's face it, many of us are great at least a couple of aspects of lifestyle, say working out, eating healthy, or getting enough sleep. Maybe some of us are positive thinkers, but few are good at all those aspects and the many more that make up a healthy, high-performance lifestyle.
Get ready to learn how to:
Manage Your Energy, Like a Pro
Be Free to Live without the weight of the past or the anxiety of the future.
Healthy, Successfully, no matter how challenging the environment.
In a Performance Lifestyle ®, where you are no longer responding to stress in ways that create more stress and eventually
A high-performance lifestyle that enables you to become a healthy, high achiever who thrives
HERE'S WHAT
HEALTHY HIGH ACHIEVERS

WHO ARE THRIVING ARE SAYING ABOUT the PERFORMANCE LIFESTYLE® PROGRAM: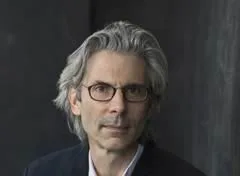 Mark Epstein

Past President, Treasurer, National Health Association, Entrepreneur

"As an entrepreneur in the financial markets I don't have a whole lot of time, I've benefited a great deal from the strategies in the Performance Lifestyle guide."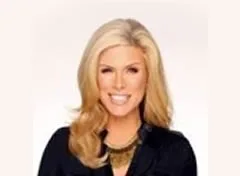 Ali Brown
ZINE Queen

"Take his advice. You are crazy if you don't get the Performance Lifestyle system! It is rich with information. It has helped me a lot."
Jeff Betman

Clinical Psychologist

"I used to keep myself very busy with multiple projects. I tried to "eat healthy," but I wasn't doing a great job. I fit in exercise when I could. The end result was more stress, worse health, and increased weight. Today, I'm a healthy high achiever and it's all because I learned about the Performance Lifestyle system!"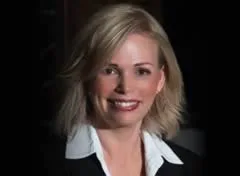 Rosemary Davies-Janes

President, Miboso Personal Branding Consultancy

"I examined and upgraded my lifestyle. The performance lifestyle is realistic and practical for those of us who are up to achieving big dreams. I'm very happy!"
Alex Mandossian

Marketing Online

"John Allen will show you the greatest lifestyle mindset and skillset strategy on earth as you create a performance lifestyle; the one thing. I highly encourage you take his teletraining series. You will not be disappointed."
The 5 Shifts Men and Leading Women In Their 40's, 50's And 60's Are Making To Maximize
Mid-Life And Achieve Their Most Ambitious Goals.
(Without tiring out, burning out and feeling worn out.)