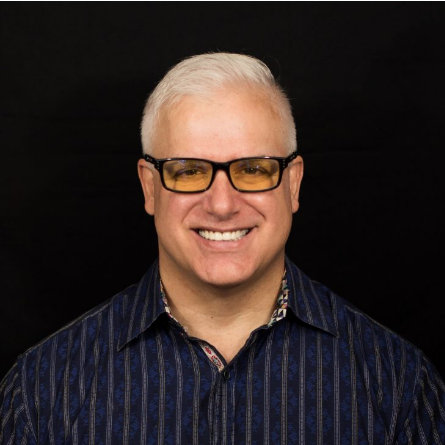 Hi, I am John Allen Mollenhauer.
My friends call me John Allen or by my initials "JAM" and I hope you will too.
The work that I do as Lifestyle Coach JAM, has been my life's work. 
I'm not a former "elite athlete," "celebrity trainer," or "bestselling author" turned coach. I am an in-the-game entrepreneur, and a working parent of two who's faced the intense challenges of being always on.
I know what it feels like to struggle with a strong desire to achieve something, requiring determination and hard work that outpaces your energy to sustain and can cause exhaustion, fatigue, and potentially burnout as you trade your health for success. I also know how hard it can be to get your own needs met amidst the hustle if you don't have a healthy, high-performance lifestyle mindset and skillset.  
The realization that there had to be a better way to lead an ambitious life without burning out drove the development of a healthy, high-performance lifestyle. It starts with learning how to manage your energy like a pro. 
My team and  I at Lifestyle Coach JAM will help you live a healthy, high-performance lifestyle you can call your own, that will unlock your true potential.
HIGHLIGHTS OF MY HEROES JOURNEY
HOW IT ALL BEGAN?
NOW WHAT?
WHAT WAS THE "WHY?"
MY HEROES JOURNEY
HOW IT ALL BEGAN?
From early on, I was a driven person; yet, at an early age, I began suffering from low-grade, intensifying fatigue that clouded my life, even when things were going well.
In my Heroes journey, I went from venture to venture, mostly on purpose, but the evolution of it all was exhausting me with every increasing energy demands and little time to rejuvenate. 
I was attempting to crush it in my endeavors. But, behind the scenes, I was overcome by excessive stress and tiredness that was compounding over time and negatively impacting other aspects of my life and my style of living it.
As time progressed, I was less happy about my accomplishments as essential areas of my life seemed to be on permanent hold. I realized it was because recovery and other needs weren't getting met.
At the time, I didn't know that; I thought my declining enthusiasm, attitude, and outlook meant "advancing age," or "something was wrong with me" when nothing was further from the truth. 
As the crush of stress increased, I responded to stress in ways that created more stress, not energy, and I was tired out, burning out, and wearing out prematurely despite being adept at nutrition and fitness.
I pushed harder, worked on "personal development," and focused even more on my success, thinking, "once I achieve my goals, I can live a better lifestyle." Yet, the mounting fatigue, weight, and health issues took their toll on my relationships and well-being.
I kept the game face on the outside, but things were not as they seemed on the inside. I grew to know the answer was not one thing, and not something even decent sleep, sound nutrition, or fitness alone would resolve. And I needed to do something about it.
I needed to give rise to a new lifestyle and an approach to achieving my goals that maintained quality of life.
NOW WHAT?
WHAT WAS THE "WHY?"
MY HEROES JOURNEY
Lifestyle Coach JAM helps entrepreneurs, business owners, and professionals as well as others who have relentless demand on their time and energy get free of the SAD—Standard American Dream-driven life that tires and wears you our prematurely, learn how to manage their energy like the pros do, step up and into a healthy, high-performance lifestyle. 
He does so via his podcast, books, virtual courses, group training and coaching, and events, all geared to add up to 20 years or more of energized, disease-free and productive years to your life as you connect the dots on what it takes to live in balance with vibrant health and peace of mind while achieving even our most ambitious goals. 
JAM offers the healthy, Performance Lifestyle® Blueprint to guide the entire process and reveals the lifestyle habit-building system all healthy high achieving people who thrive know and live by.  
To help our clients further, JAM and his wife and partner Mariahna co-founded REGENUS CENTERS, to help their clients unlock their body's resilience".
Together they have two children 4 and 15 years old so they love to live their full potential to perform, look and feel like much younger people!
Download "The Rise of a New Lifestyle— Get Free the SAD Standard American Dream Driven Life and Start Living a Healthy, High-Performance Lifestyle" by JAM Plus, PROActive INSIGHTS Every Week to Change-Improve and Optimize the Way You Live
CHECK OUT MY BOOK ON AMAZON
The 5-Step Change Your Story Process
SUBSCRIBE TO MY PODCAST SHOW
HAVE QUESTIONS OR COMMENTS WRITE BELOW